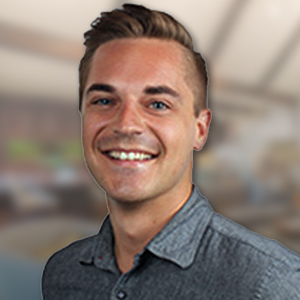 Kyle Palaniuk
Loan Officer
I am originally from a small town called North Bend in rural Oregon off the Pacific Coast and have been active in the lending world since my college days in Seattle, Washington. I attended Pacific Lutheran University, a small liberal arts school, where I received my bachelor's degree in Economics with an emphasis on International Economic Analysis and a minor in Spanish. My economic thesis focused on micro-finance for poverty alleviation, and after graduating I lived another year in Costa Rica volunteering in this field.
In 2008, I spent a couple years traveling with my wife in Asia while teaching English in Korea before settling back to Huntington Beach, California, accepting a job in commercial lending as a loan processor for Chase Bank. For two years, I learned as much as I could about the business, eventually becoming a junior loan officer, before transferring to San Diego, where I made my transition into residential lending and teamed up with my current partner, Jim Sakrison. Looking for a younger and more structured mortgage bank, I joined V.I.P., which provides a platform where driven and entrepreneurial-minded people like myself are able to succeed.
I currently volunteer as president of a business development group, in San Diego. I'm very active in the community, teach piano lessons to kids and have also worked a lot with the Big Brothers/Big Sisters organization. Every day I get to return home to a full family in our home consisting of my beautiful wife of three years, our live-in exchange students, dog, two cats, and 5 chickens. My hobbies include: traveling, playing music (jazz trumpet and piano), bicycling, gardening and urban farming, photography, and building artistic light fixtures – none of which I seem to have enough time for.
At V.I.P. here in San Diego we're very focused on people and community. Our goal is to see all of our neighbors reach their goals of home ownership, and also be able to give back to our local community. We work with several local non-profits to see that a portion of our earnings are donated right back into our local community. I'm proud to live in San Diego and excited to be putting people first.
Find me at:
3060 University Ave.
San Diego, CA 92104